We need to collectively become the leaders that we are seeking to follow.
This year, thanks to your support, we've been able to help more families and pay care workers more than ever before. Together we are transforming our industry. From the whole Gotcare team, thank you for your continued trust and support.
---
Before the pandemic, most home care providers could fulfil 95% of the care requests they received. As of the end of 2021, that number has dropped to between 40 and 60%, depending on where you live.
At the same time, more people than ever are starting to ask the important question of, why don't we have equitable access to care? What outdated narratives do we need to let go of in order to create space for a better future for both patients and care workers? How do we become the leaders that we are seeking to follow?
This year, I am so proud of how our Gotcare team and community has come together: co-creating creative solutions to get patients through numerous lockdowns and variants.
Thanks to the support of new and existing patients, family caregivers, care aides, care referrers, investors, and partners, we've been able to help more people in Canada and increase home care aide wages more than ever before. You've given us the courage to step more boldly into our mission. For example, in 2021, we decided to increase our care aide pay rate to a minimum contracted rate of $23/hr.
Nearly half of the people who utilised Gotcare's services in 2021 responded to our impact survey, which formed the foundation for this report. We are blown away by the volume of submissions and stories we received.
As we transform ourselves and our industry by collectively stepping into our greatest selves, we are so grateful for your contribution, commitment, and support throughout such a trying year.
As always, we welcome your feedback and thoughts at community@gotcare.ca
- Chenny Xia , CEO & Co-Founder
600+
client-caregiver relationships created
15%
increase in minimum hourly caregiver wage
Company Highlights
Our Gotcare HQ team grew by 80%, expanding our operations, sales, and product teams.
The TELUS Pollinator Fund for Good and SheEO, along with other impact investors, partnered with Gotcare to improve home care accessibility in Canada.
Gotcare HQ moved into a new office in The Junction, an up-and-coming neighbourhood in Toronto, to accommodate our need to co-create ideas with our growing team and community.
We started building a new program, Care-At-Cost, to provide an alternative for people in Canada who do not have adequate access to insurance or government funded care.
Client Impact
"I have received care from very loving people, to help me heal and feel good about myself."
"I am so happy with the care I received. Gotcare is always there for me… I have made a lot of great friends, thank you."
"Quality of care and comfort of staying at home is ideal, especially in this critical time. The personal attention I received is very much appreciated."
Satisfaction rating with care received from Gotcare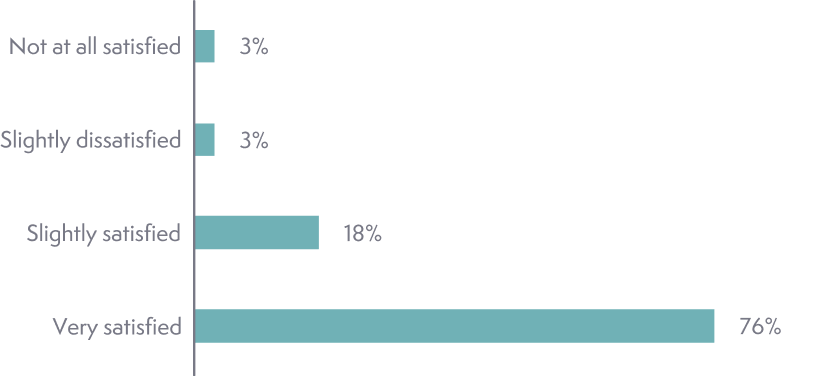 Level of control over selecting care worker and planning care schedule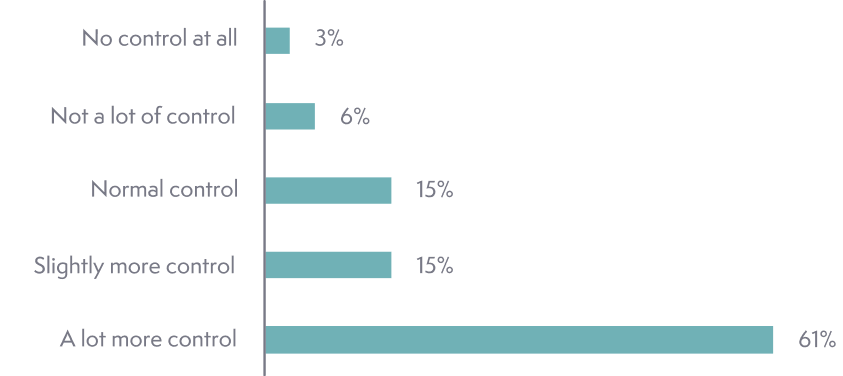 Family Caregiver Impact
"Everyone I have spoken to or met through Gotcare has changed our lives. We appreciate you more than you know."
"If it wasn't for Gotcare, I wouldn't be able to properly look after my loved one."
"Working directly with the care worker was much better than wondering who might show up today from another company."
Satisfaction rating with assistance received from Gotcare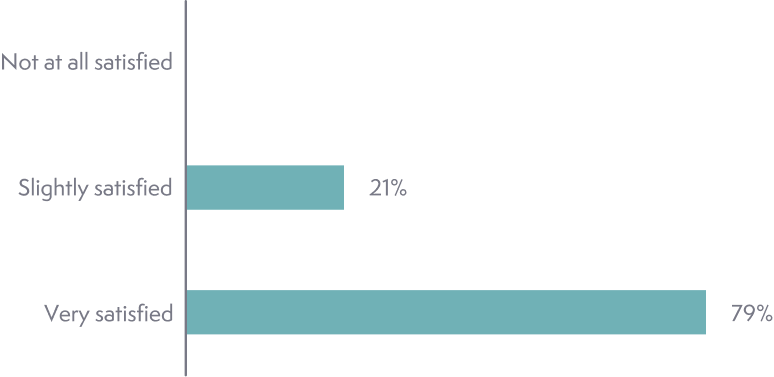 Helpfulness rating of Gotcare's resources to further understanding of the homecare system